We had a light foaling season this year with three beautiful foals--one blue and one sorrel colt and one red dun filly. The blue and the dun are out of Hancocks Blue Olena. This is still a great time to go horse-shopping as we've got a lot of nicely started young horses--both fillies and geldings--to work with this fall. Take a look at our Horses for Sale and Young Horses for Sale pages and see what we have. Sigurd's willing to deal!! Our horses are good looking, well bred, and have excellent dispositions. You can't go wrong with a CHIEF CLIFF Quarter Horse!!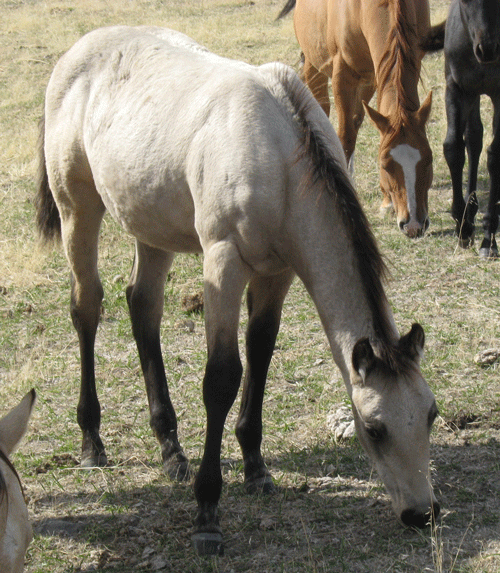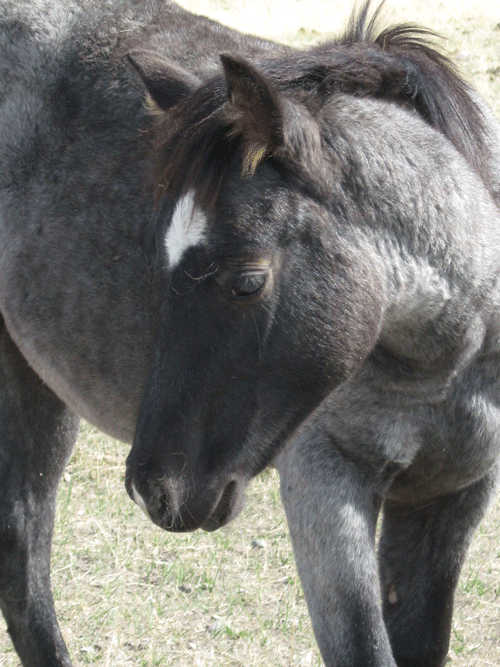 Between 2007 and 2009 we had a large number of two- to four-year olds go through training. Our trainer worked hard to give these youngsters a good start. They were worked in the round pen briefly before being ridden up the hills, and through brush, trees and water. While on daily rides, several trainees also encountered deer, elk and an occasional bear or bighorn sheep. As a result of this effort, we have a number of well-started horses with 30-90 days training on them. Check out our Horses for Sale page for pictures and descriptions. Not all available horses are pictured.
If this is your first visit to our web site, you may want to take a look at our About Us page. You'll learn something about who we are, what our horses are like, and what our philosophy is with regard to raising and training quality quarter horses. We've highlighted many of the horses we have for sale, but there are others, primarily yearlings and two-year olds, that are not listed on the site. If you are looking for something you don't see here, call or e-mail with your request(s) and we'll do what we can to provide more information.
Enjoy your virtual tour of our horse operation!